We are continually asked for the floor and bed layouts of our cottages, in order that our guests can work out sleeping arrangements.
For your convenience we have hand drawn plans for each floor of each cottage to assist you with this, they are not exactly to scale but almost.
We hope you find them of use, if there are any further suggestions then please let us know and we will do our best to accommodate.
Hillside Croft Floor Plan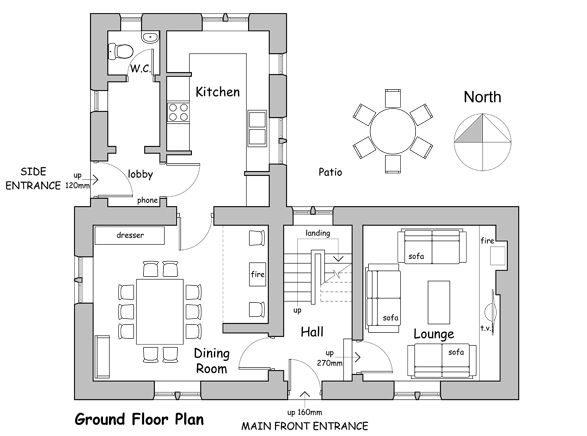 Billys Bothy Floor Plan